Rubbermaid – Inner container for SLIM JIM® stainless steel pedal bin, pedal at front
capacity 15 l
Inner container is for the SLIM JIM® pedal operated waste collector made of stainless steel with a pedal on the front
Waste sack holder securely fixes the waste sack in place
Made of durable, puncture resistant plastic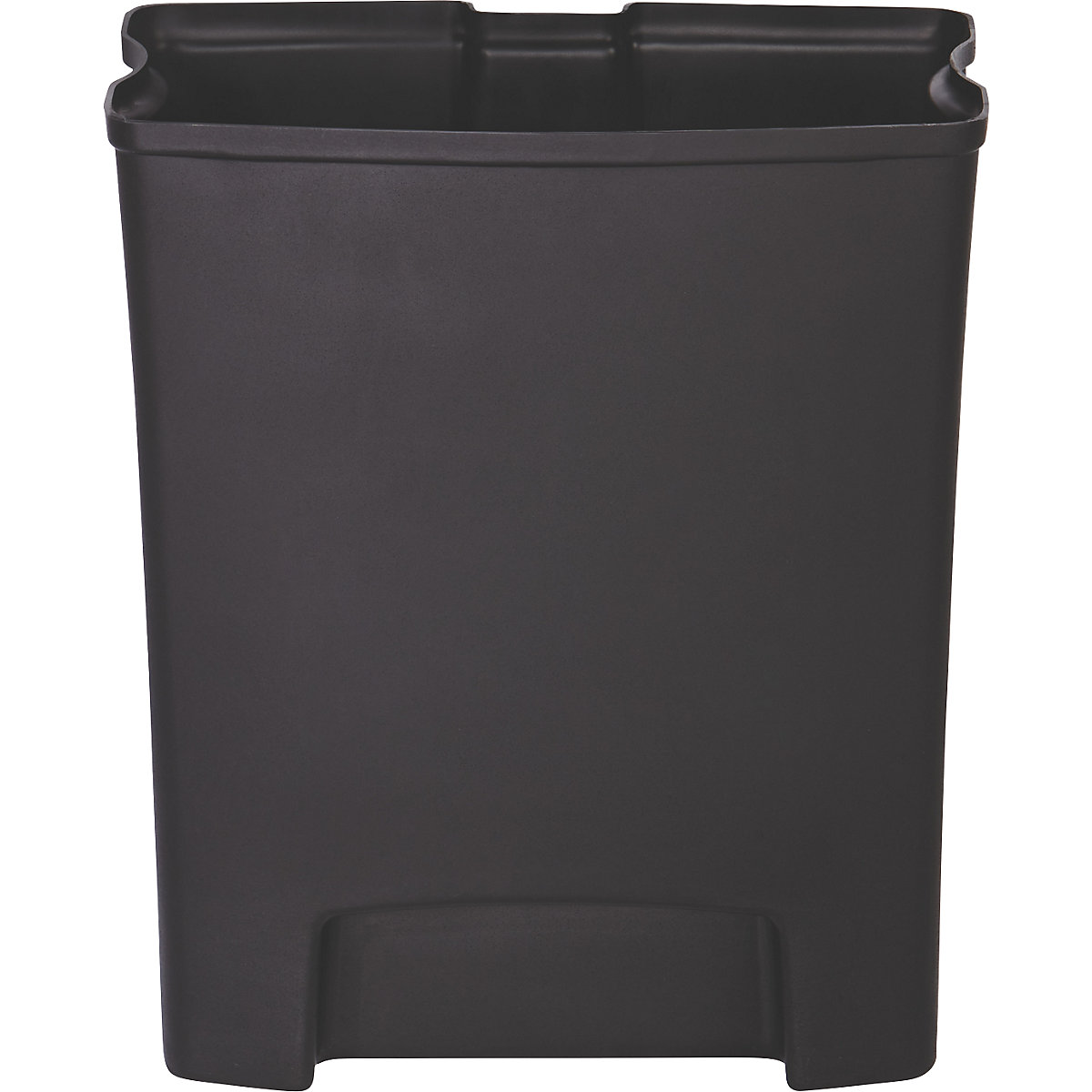 Ref.: 590229 49
Rubbermaid – Inner container for SLIM JIM® stainless steel pedal bin, pedal at front, capacity 15 l, black
This SLIM JIM® inner container is for the SLIM JIM® pedal operated waste collector made of stainless steel with a pedal on the front.
Made of durable, puncture resistant plastic, this inner container features a waste sack holder and rounded contours for easy cleaning.
The inner container allows for quick and easy waste disposal and keeps your waste collector clean.
The waste sack holder securely fixes the waste sack in place to prevent spills and other contamination.
Inner container is for the SLIM JIM® pedal operated waste collector made of stainless steel with a pedal on the front
Waste sack holder securely fixes the waste sack in place
Made of durable, puncture resistant plastic
Material

polyethylene

Capacity

15

l
Colour

black

Width

375.5

mm
Height

311.1

mm
Depth

236.6

mm
Supplied

assembled

Customers who purchased this item also purchased