Guenzburger – CLIP-STEP R13 tread cover retrofit set
for extending step ladders
Tread cover to ensure safe ascent
Slip resistance category R13
High quality workmanship
Easy to retrofit
High quality workmanship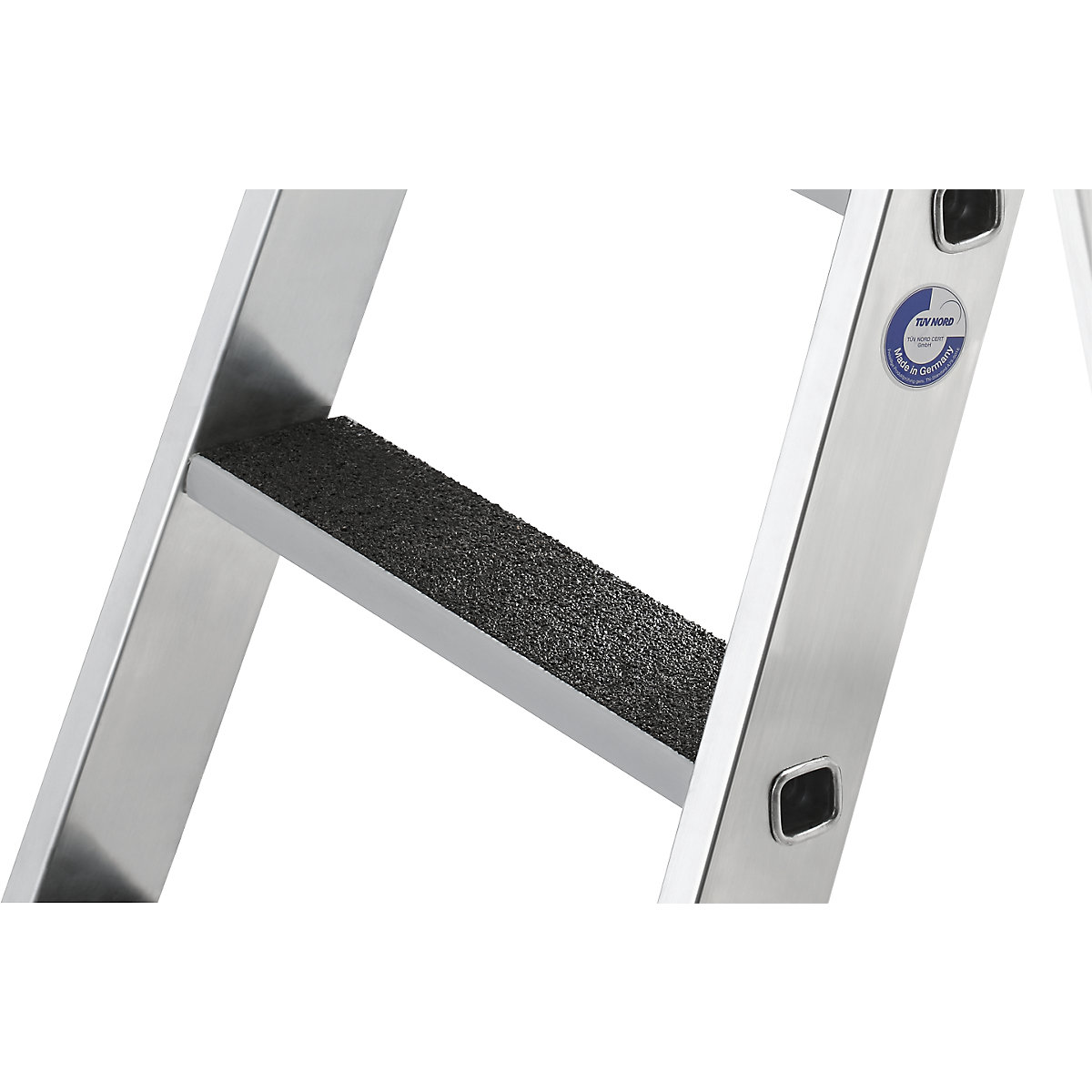 Guenzburger – CLIP-STEP R13 tread cover retrofit set, for extending step ladders, pack of 12
CLIP-STEP R13 retrofit set for 2-part extending step ladders.

The CLIP-STEP R13 tread cover is a certified, anti-slip cover for the 2-part extending step ladder. The CLIP-STEP R13 tread cover features a plastic profile with aluminium checker plate and therefore complies with the specifications for category R13 and was classified as V6-compliant for its displacement area. In wet or oily work environments in particular, the CLIP-STEP R13 tread cover provides an additional increase in occupational safety.
The tread cover fits perfectly when it is clipped over the full surface and can be removed from the ladder without leaving residue or damage.
Tread cover to ensure safe ascent
Slip resistance category R13
High quality workmanship
Easy to retrofit
High quality workmanship
Weight

4.1

kg
Supplied

assembled

Customers who purchased this item also purchased