Bio-Circle – GT COMPACT parts washer
device only
Fast component cleaning
Can be used for all industries
Long cleaner product life
Lower disposal costs
Use of non-toxic and non-hazardous cleaning agents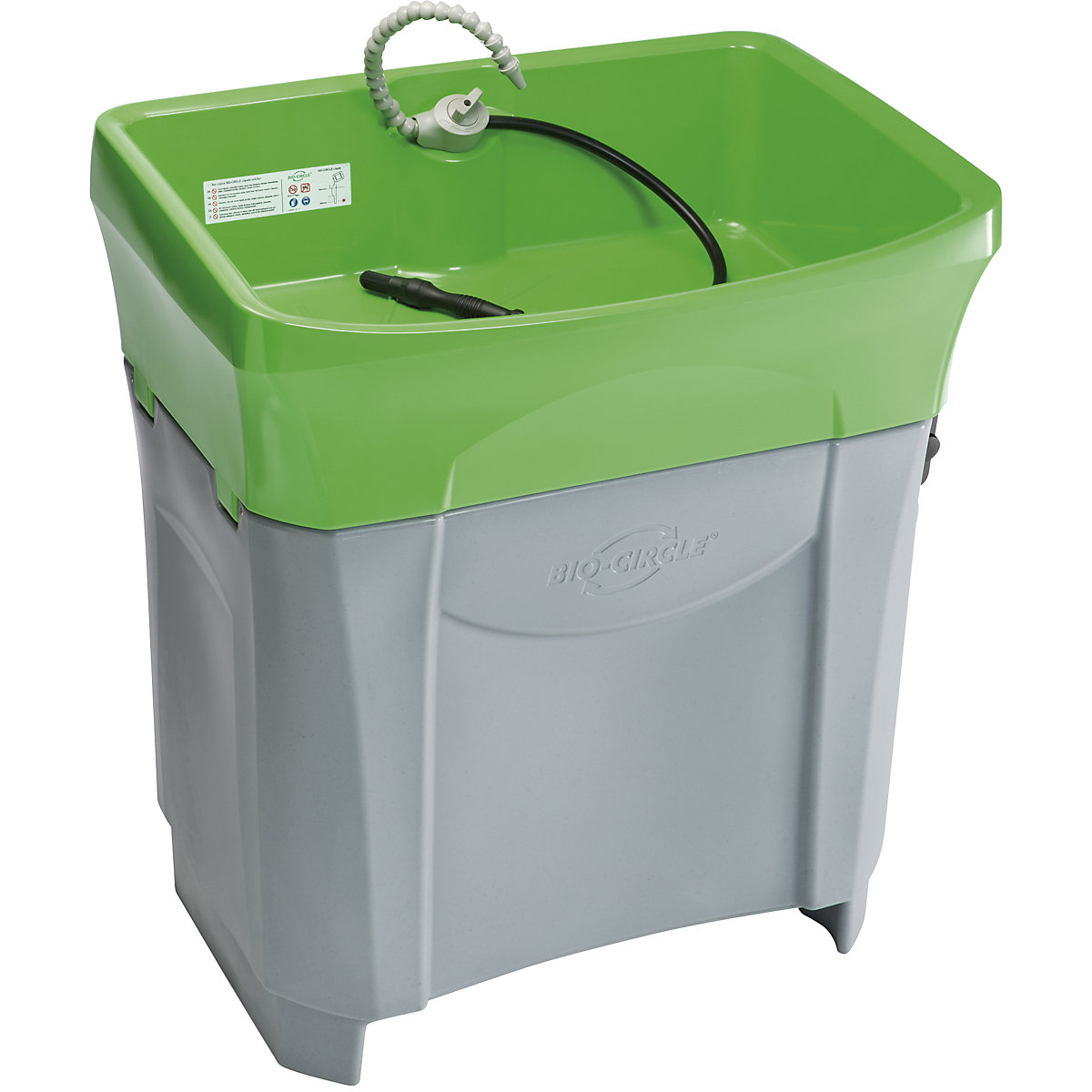 Ref.: 650047 49
Bio-Circle – GT COMPACT parts washer, device only, working WxD 700 x 480 mm
The parts cleaning table is always ready for use and offers a consistently high cleaning quality without you having to do all the work. Heavily soiled parts are cleaned safely and in an environmentally friendly manner. The BIO-CIRCLE® GT parts cleaning table is mobile and easy to use. The filter system circulates the liquid, which guarantees a long product life. Environmentally friendly: environment and disposal go hand in hand. Due to the long product life of the cleaner, there are fewer disposal costs. The contaminated agent can be disposed of with other aqueous oil and water emulsions.

The BIO-CIRCLE® GT COMPACT makes easy and safe parts cleaning possible.
The parts cleaning table meets the highest expectations of ease of use, reliability and suitability for everyday use. It uses an aqueous solution with natural microorganisms for cleaning, without solvents and cold cleaners. It therefore does not harm the employee and protects the environment from volatile organic components. Biological oil degradation guarantees a long product life. No hazardous materials, no fire hazard. BIO-CIRCLE® – a long-term solution for impressive parts cleaning results on a natural basis.

– Optimised basin depth for good splash protection
– Easy transport using a pallet truck or rail system with castors (optional)
– Ergonomic design and higher stability
– Filter system in the drain of the basin (coarse, fine and bag filter and magnet)
– Optimised control box, contains the entire control and pump equipment
– Drainage device makes it easy to replace the liquid
– Optional: filter housing with different filter inserts

We recommend filling 100 litres of the BIO-CIRCLE® L EVO cleaner the first time it is used.
Fast component cleaning
Can be used for all industries
Long cleaner product life
Lower disposal costs
Use of non-toxic and non-hazardous cleaning agents
Working height

800

m
Worktop width

700

mm
Worktop depth

480

mm
Max. load

100

kg
Material

plastic

Supplied

assembled

Customers who purchased this item also purchased