Display pockets for adhesive attachment
A3, WxH 312 x 435 mm
Adhere almost automatically to all smooth surfaces
Can be used horizontally and vertically
Can be easily removed again without leaving residue, without glue, reusable
Closed on all sides
Filling depth 3 mm
UV resistant, low glare film, easy to clean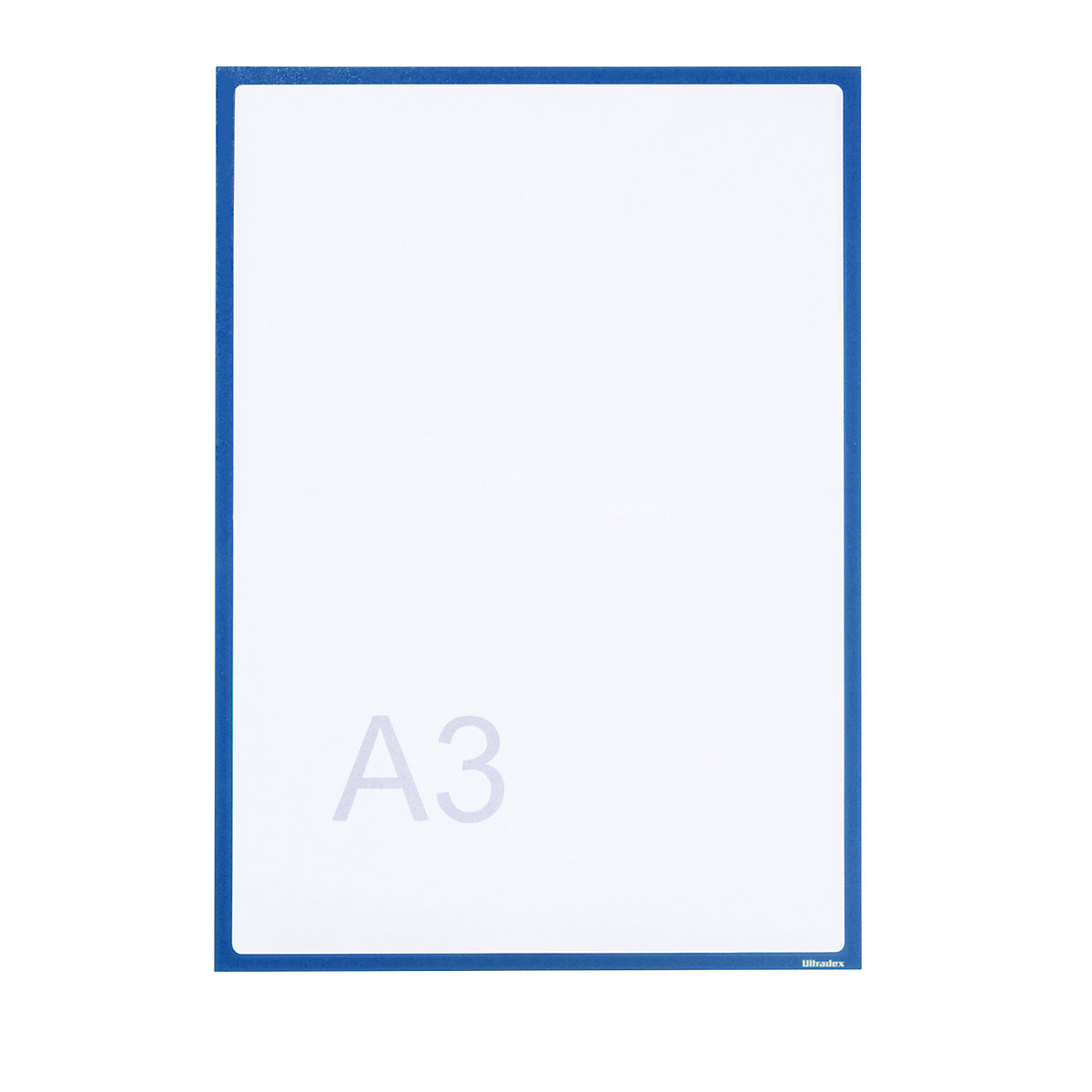 Display pockets for adhesive attachment, A3, WxH 312 x 435 mm, orange frame, pack of 5
The pockets adhere to almost any smooth and solid surface such as glass, acrylic, on certain wood surfaces, plastic and metal (stainless steel limited).
Fully closed, so your information is always protected from contamination.
Pull back protector, fix, press: Bags adhere permanently by the novel adhesion type.
The display pockets can be removed easily and without residue and fixed again in a different position. If adhesiveness decreases, clean with a damp sponge and let dry. Thereafter, the document pouches are fully operational again.
Fast document exchange
Open pocket – change sheet – and press it again on the smooth surface.
Adhere almost automatically to all smooth surfaces
Can be used horizontally and vertically
Can be easily removed again without leaving residue, without glue, reusable
Closed on all sides
Filling depth 3 mm
UV resistant, low glare film, easy to clean
For paper format

A3

Model

self-adhesive on smooth surfaces

Material

film

Overall height

435

mm
Overall width

312

mm
Number of clear view panels

5

pcs.
Filling depth

3

mm
Supplied

assembled
Customers who purchased this item also purchased