Roll-o-Grip – Floor protection mat made of polycarbonate
with anchor studs for rugs and carpets
Made of elastic polycarbonate
With adhesive layer to prevent slipping
In many sizes and shapes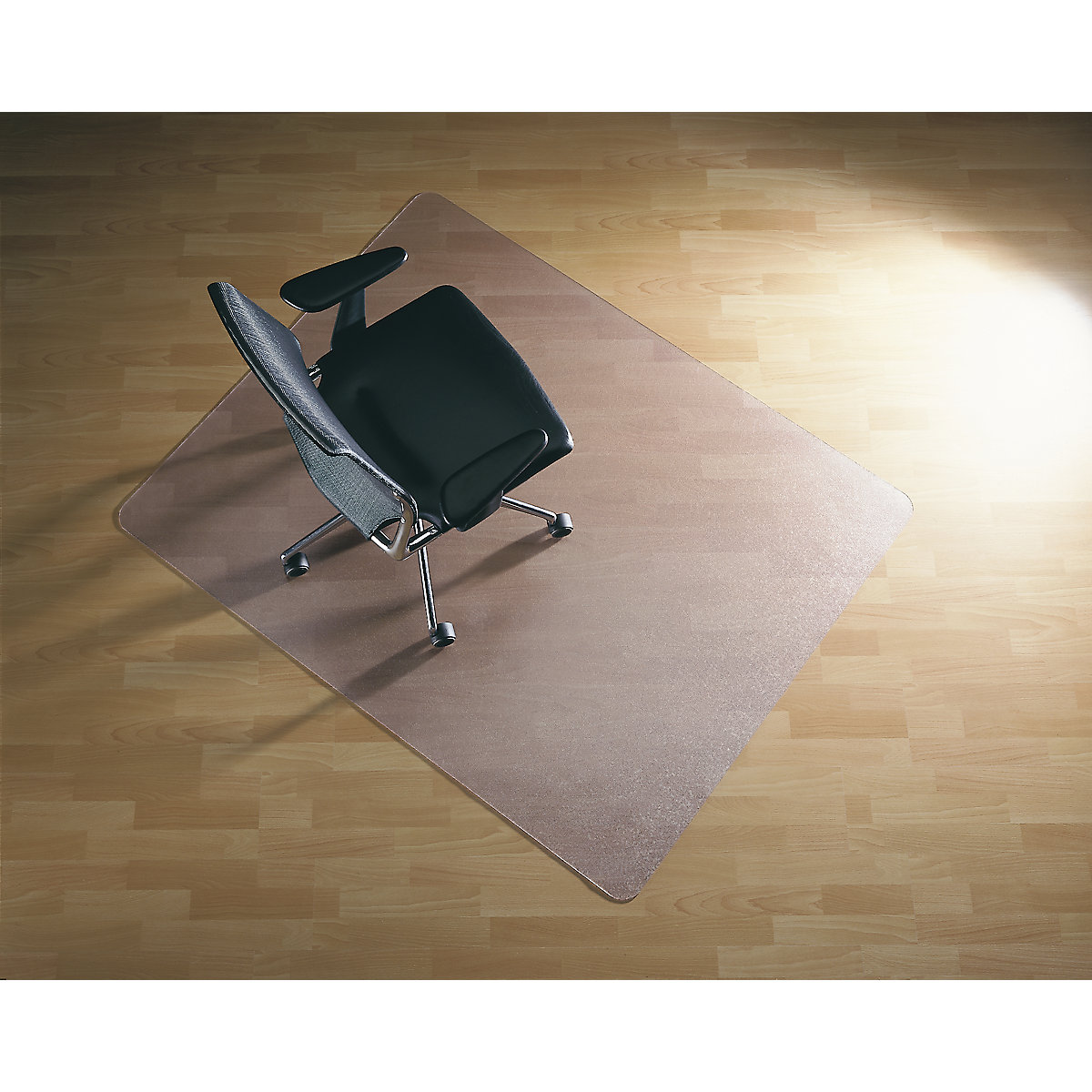 Roll-o-Grip – Floor protection mat made of polycarbonate, with anchor studs for rugs and carpets, 1200 x 900 mm
The classic: Even in the case of very heavy loads, prevents long-term wear and tear of carpets and floorboards – this saves on high renovation costs.
As no PVC is used, the mats are completely odourless and emission free. 100% recyclable.

With anchor studs for rugs and carpets.
Mat thickness 1.8 mm, stud length 4.5 mm.
Made of elastic polycarbonate
With adhesive layer to prevent slipping
In many sizes and shapes
Material

polycarbonate

Colour

transparent

Feature

protects floors

Application

for carpeted floors

Mat thickness

1.8

mm
Supplied

assembled

Customers who purchased this item also purchased