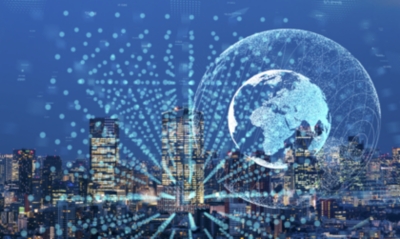 Latest information on Brexit
2020/01/01
Brexit has been the biggest topic in business since June 2016.
Below you can find our answers to your most frequently asked questions on Brexit preparedness.
This includes details on:
Lastest delivery updates.
Who runs out Brexit readiness group
Our relationship with customers & suppliers.
The supply chain
AEO accreditation
We currently have no delays.
Don't hesitate to contact us if you have a query about your order
Have you established a Brexit readiness group? If yes please advise what stage this is currently at.
All our plans are in place.
Have you produced a Brexit readiness assessment document? If yes please detail as much information as you can
Yes, this is a highly confidential document which unfortunately cannot be shared. Any specific questions you may have will be answered at your first request.
The document covers key areas such as:
Customs and tariffs for shipments outside of the EU: KAISER+KRAFT EUROPA already performs export shipments to countries all over the world including Switzerland. As such our systems and people are prepared for shipments outside of the EU.
Logistics: as stated earlier, KAISER+KRAFT is experienced in exporting products outside of the EU. One element that we have less control over is drop-shipments directly from EU suppliers to our customers in the UK. As such we are looking at a "worst-case: no deal" scenario for this specific supply chain. If this form of logistics poses a threat to our delivery times or fulfilment, we will reroute the shipments through our own logistics centre in Germany and if necessary, maintain stock for relevant products.
What potential risks to your supply chain do you foresee which may have an impact on your relationship with your Customers and their clients?
Although we have taken the full scope of supply chain risks into account within our Brexit Readiness Plans, such as delays on imported goods, new customs requirements, change on import tariffs, etc., we conclude that the risks in regards to our relationship with our customers and their clients are minimal. This is due to the fact that KAISER+KRAFT LTD. imports goods from one single point in Europe, namely our logistics centre in Germany. This method ensures we can maintain a single process for all imported goods.
What actions have you identified and/or undertaken to mitigate against the risks advised in the previous question?
What percentage of the products you source/manufacture are from outside of the UK? Please detail the split between Europe and Rest of the World.
All imports performed by our UK office are sourced from one single point, our logistics centre in Germany.
Do you have total visibility over your supply chain (from raw material to finished item) for each product you retail into your customers and their clients? What are the potential risks and what will you do to mitigate against these?
KAISER+KRAFT EUROPA does not purchase or sell any articles that are in conflict with any European regulations. This is guaranteed by our suppliers. A guarantee which is regularly subjected to scrutiny, testing and practical checks by our Product Management department.
Naturally, we can provide detailed information on raw materials and adherence to relevant regulations for each of the 55,000 products that we offer in our webshop should you require such information for a specific product.
Do you manage customs/tariff costs in-house or do you have access to this expertise through a third party? If through an external party/body please advise who this is.
What impacts to your business would potential tariff changes and scenarios have? Have you modelled to ascertain the financial risk and understand the impact on your business?
Yes, all imports performed by our UK office are sourced from one single point, our logistics centre in Germany. This ensures that any change in tariff is simplified as it will be limited to a specific trade route.
Is your business AEO (Authorised Economic Operator) accredited? If not, do you have plans to apply for this and where are you in the application process?
Not at this moment. We are awaiting the Brexit developments and will apply for the AEO accreditation should the developments lead us to believe AEO accreditation will improve our supply chain.