Speed ramp made of recycled rubber
yellow / black
Made of recycled rubber
Highly effective warning due reflective warning stripes and reflectors
UV resistant and temperature resistant from –40 °C to +80 °C
Oil and acid resistant
This label distinguishes products that meet particularly sustainable criteria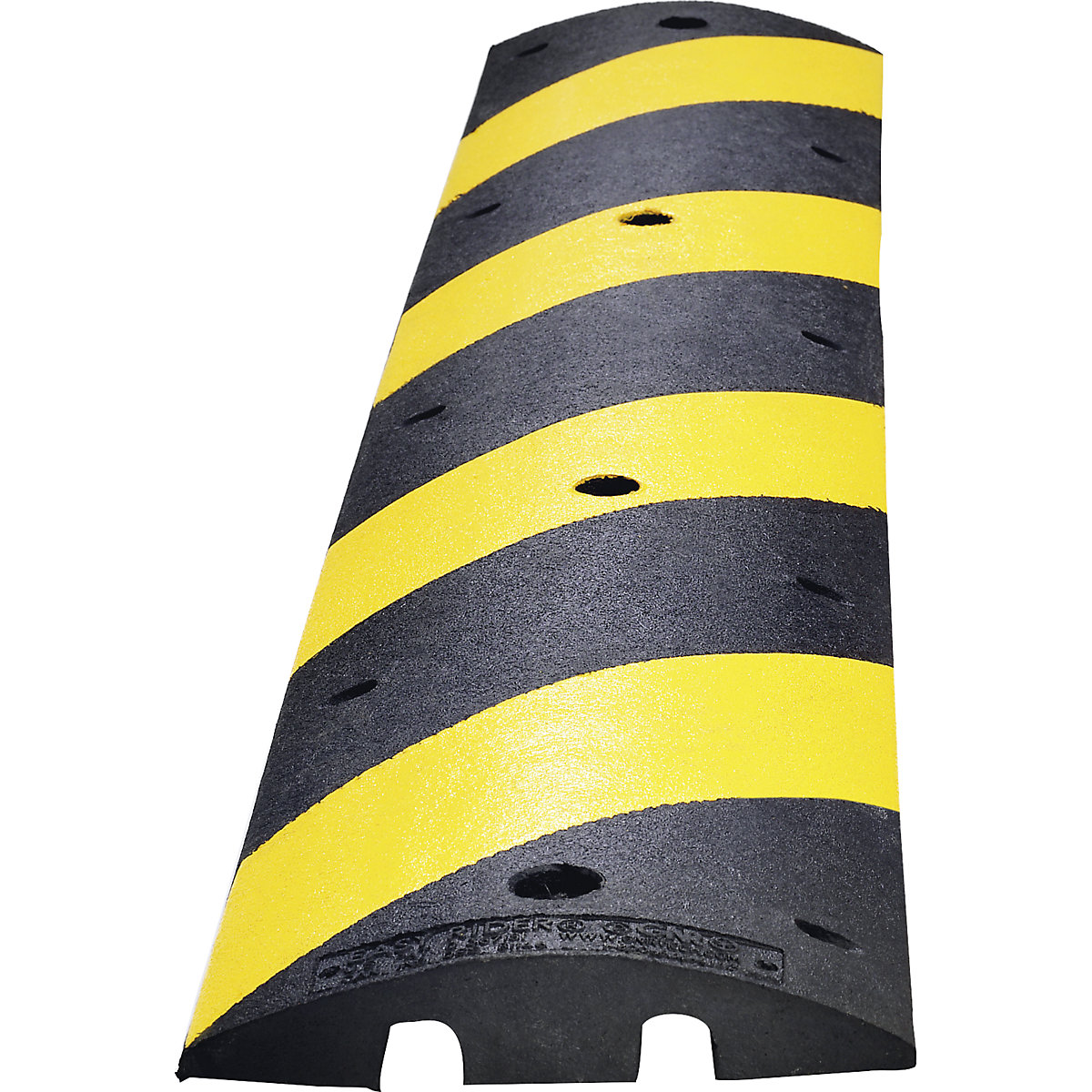 Speed ramp made of recycled rubber, yellow / black, for speed limit 30 km/h
Non-slip, textured surface. Two integrated cable channels, Ø 30 mm.
For temporary or permanent traffic speed control.
Assembly
Any width can be achieved by installing multiple speed ramps next to each other in a row.
Incl. mounting material for concrete floors and asphalt. Special bolts and plugs.
Please note
If end caps (accessories) are used, there will be no opening for cables.
Made of recycled rubber
Highly effective warning due reflective warning stripes and reflectors
UV resistant and temperature resistant from –40 °C to +80 °C
Oil and acid resistant
This label distinguishes products that meet particularly sustainable criteria

Length

1800

mm
Width

300

mm
Material

recycled rubber

Colour

yellow




black

Model

standard element

Supplied

assembled
Customers who purchased this item also purchased