KERN – Precision scales
with programmable weighing unit
Formula level A: separate memories for the weight of the tare container and the components of the formula (net total)
Percentage calculated: displays the difference from the reference weight (-100%) in % instead of grams
Weighing units: can be switched by pressing a button, e.g. to non-metric units
Vibration-free weighing (animal weighing program): vibrations are filtered out to produce a stable weight value
Below balance weighing: option for picking up the load on the bottom of the scales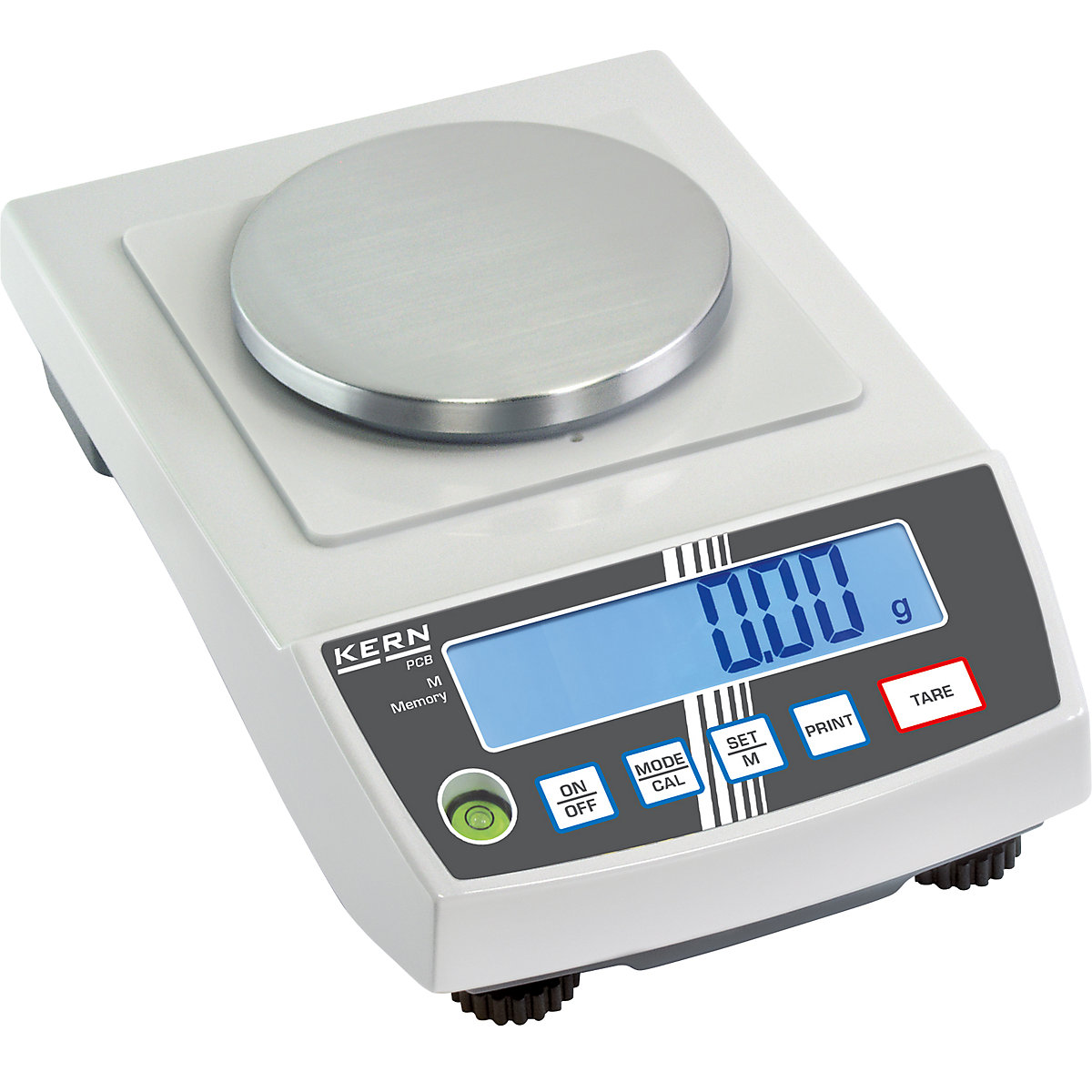 The benchmark in the laboratory.
For weighing not subject to calibration regulations.
With many functions: weighing, taring, net total weighing (without weight of tare container), useful for fill quantity checks, item counting.
Freely programmable weighing unit, e.g. display directly in thread length g/m, paper weight g/m².
Backlit LCD display.
Easy 4 button operation. RS-232 interface. Supplied with 230 V mains adapter. Battery operation possible.
Formula level A: separate memories for the weight of the tare container and the components of the formula (net total)
Percentage calculated: displays the difference from the reference weight (-100%) in % instead of grams
Weighing units: can be switched by pressing a button, e.g. to non-metric units
Vibration-free weighing (animal weighing program): vibrations are filtered out to produce a stable weight value
Below balance weighing: option for picking up the load on the bottom of the scales