Pneumatic tyre
wheel with 1-part sheet steel rim
On sheet steel rims
Very good shock absorption
Low rolling resistance on rough flooring
Easy on floors due to air cushioning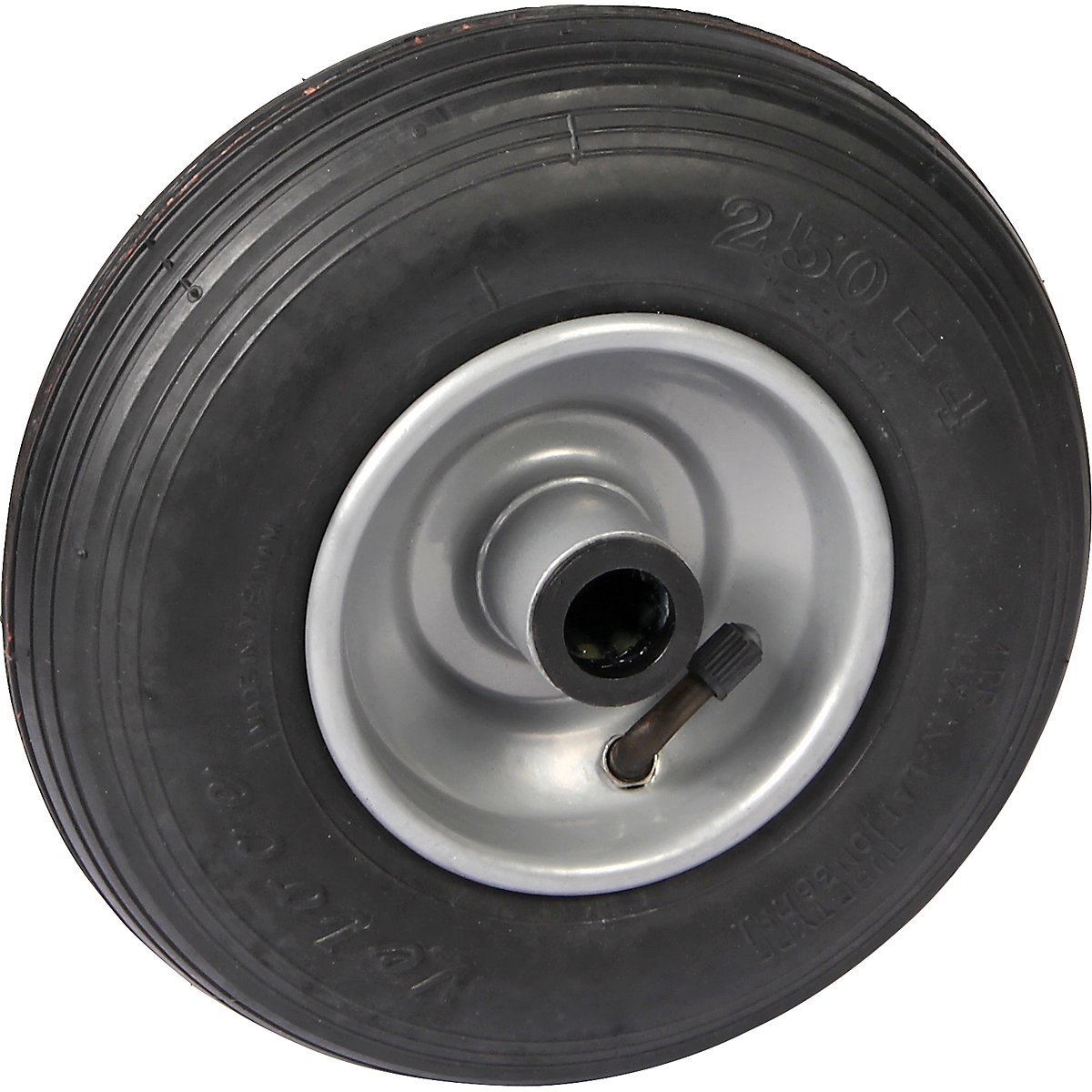 Pneumatic tyre, wheel with 1-part sheet steel rim, wheel Ø x width 200 x 50 mm, with roller bearings
With 1-part, powder coated sheet steel rim.
Note on air pressure:
If the pressure is reduced by 0.5 bar the max. load is reduced by approx. 15%, at 1.0 bar by approx. 30%.
For optimum rolling characteristics, the recommended air pressure must be maintained.
We recommend checking the air pressure on a regular basis.
Additional hub bores, nylon plain bearings, various wheel sizes with plastic rims and other tyres are available upon request.
On sheet steel rims
Very good shock absorption
Low rolling resistance on rough flooring
Easy on floors due to air cushioning

Structure

wheel

Wheel material

pneumatic tyres

Material of rim

sheet steel, powder coated

Hub bore

20

mm
Tyre pressure

2.5

bar
Product type

pneumatic tyres

Supplied

assembled
Customers who purchased this item also purchased