Respiratory protection mask FFP2 NR
without valve, individually packed
Self-protection against harmful solid and liquid dusts, smoke and aerosols
Protection against airborne infectious agents
Filter performance ≥94% according to EN 149:2001+A1:2009
Additional individual pack for each mask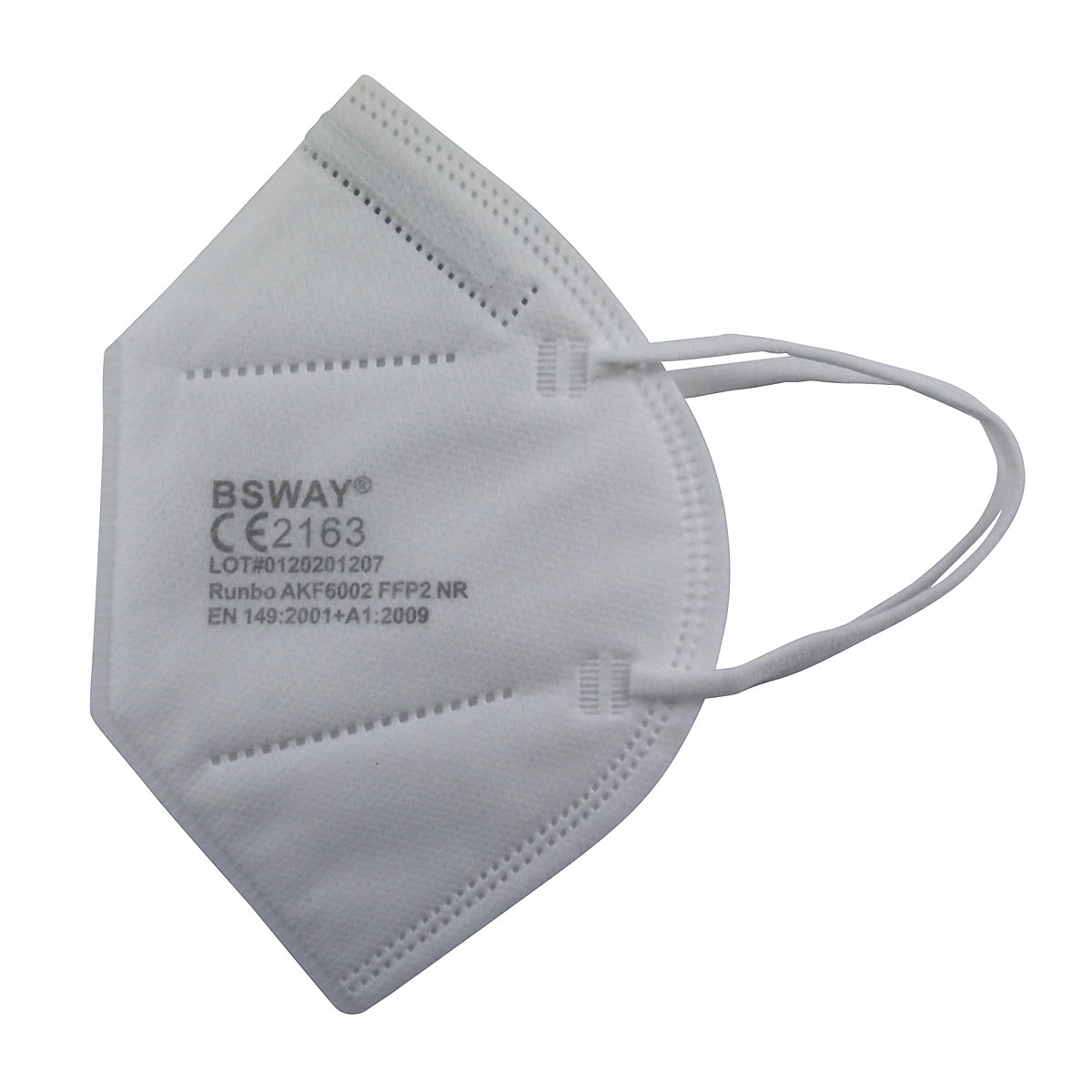 Respiratory protection mask FFP2 NR, without valve, individually packed, white, pack of 20
One size fits all with two elastic ear loops and nose clip for a great fit and comfort.
This mask is a particle filtering half mask FFP2 NR, which protects against harmful solid and liquid dusts, smoke and aerosols as well as airborne infectious agents. Not reusable. Tested and CE certified according to standard EN 149:2001+A1:2009; VO 2016/425/EU. CE-2163.
Protective masks may still have a production-related odour for a short time after unpacking. In this case, we recommend opening the packaging a few hours before wearing.

In relation to SARS-CoV-2:
FFP2 and FFP3 masks without an exhalation valve allow you to protect yourself and people around you from transmission. Respiratory protection masks with an exhalation valve only filter the air that is inhaled and are only suitable for protecting yourself.
Self-protection against harmful solid and liquid dusts, smoke and aerosols
Protection against airborne infectious agents
Filter performance ≥94% according to EN 149:2001+A1:2009
Additional individual pack for each mask
Customers who purchased this item also purchased