PIG – HazMat absorbent sheeting mat for chemicals, neutralises acids
heavyweight version, in dispenser box
Effective absorption and containment of leaked acids – preventively or in emergencies
Material absorbs and neutralises leaked acids
Change of colour indicates absorption and neutralisation process
3 layers, in a practical dispenser box
In a practical dispenser box

Resistant to aggressive, corrosive chemicals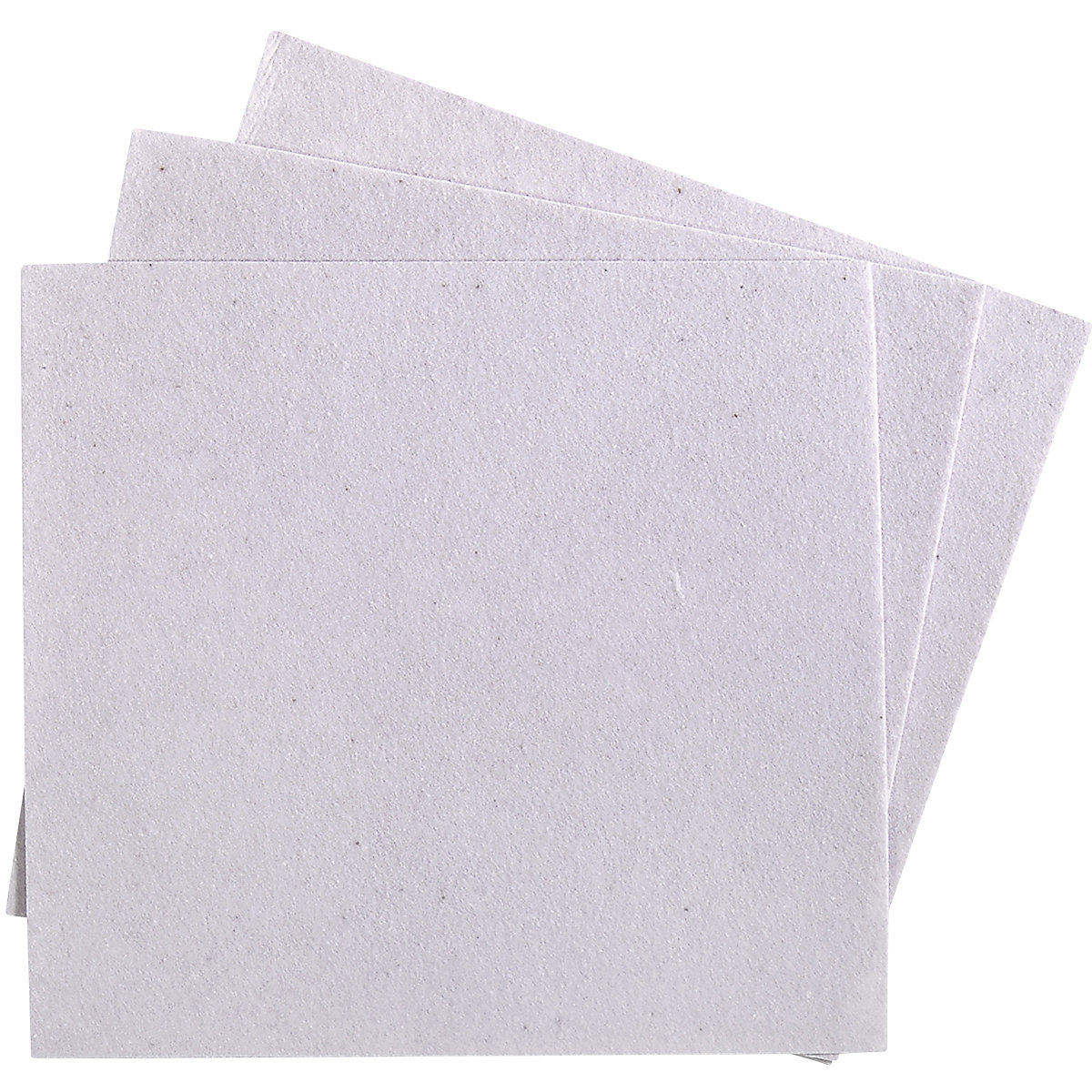 Ref.: 528606 49
PIG – HazMat absorbent sheeting mat for chemicals, neutralises acids, heavyweight version, in dispenser box, WxL 280 x 300 mm, pack of 25
---
Good reasons to purchase products from us
3 year minimum warranty
30 day right of return
Free delivery
Fast delivery
---
We will be happy to help you
01442 238000
Monday-Friday 8am-5pm
Absorbent sheeting version HazMat for chemicals (warning colour pink), for absorption, containment and neutralisation of leaked acids.

Ideal for areas in which batteries are charged, stored and traded.

Absorbent sheeting changes its colour when an acid is absorbed and neutralised so that you know exactly when it is safe to handle the absorbent sheeting.
The change of colour indicates the degree of absorption – once neutralisation is complete, it reverts to its original colour.

Absorbs e.g. sulphuric acid up to 98% immediately. Not suitable for hydrofluoric acid.

For the following liquids:
98% sulphuric acid, hydrochloric acid, nitric acid, phosphoric acid, 30% sodium hydroxide, potassium hydroxide, hydrogen peroxide etc.

Even fully saturated, the absorbent sheeting does not tear and does not become frayed.
The heavyweight version of the matting guarantees that it is durable and absorbent, and can be used for demanding tasks and extensive cleaning jobs.
Perforated across the width every 255 mm.
Please request a free sample of absorbent sheeting for testing. Please specify the version.
Effective absorption and containment of leaked acids – preventively or in emergencies
Material absorbs and neutralises leaked acids
Change of colour indicates absorption and neutralisation process
3 layers, in a practical dispenser box
In a practical dispenser box
Resistant to aggressive, corrosive chemicals

Material

polypropylene




alizarin




sodium carbonate

Model

chemicals

Absorption

2.4

l/pack
Length

300

mm
Width

280

mm
Colour

pink

For media

acids, alkalis, corrosive media

Application

normal

Situation

leak prevention




reaction to leaks (emergency)

Property

absorbent / soaking up

Type of leakage

drip leaks




surface leaks




spilling

Frequency of use

multiple

Format

sheets

Sheeting grade

heavy

Place of use

indoor use

Product type

absorbent sheeting

Supplied

assembled

Weight

0.84

kg
Information on absorbent agents and spillage management products

(DE)