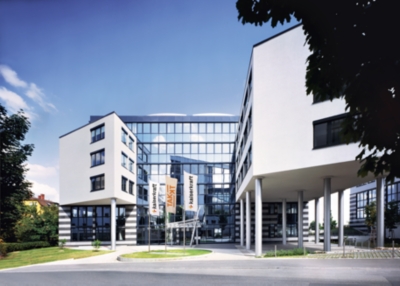 Time to get to know each other.
We're kaiserkraft, nice to meet you.
Our company's success story begins in 1945 with the founding of kaiserkraft in Stuttgart. Walter Kaiser and Helmut Kraft created a group that would expand over the coming decades thanks to growth, acquisitions and the establishment of new companies, eventually becoming one of the largest B2B omnichannel retailers of workshop, warehouse and office equipment in Europe.
Today, the Group employs more than 1,000 people in over twenty European countries, and sells its product and service range via e-commerce, e-procurement, phone, catalogue and field service, making it an omnichannel retailer. The companies within the group can also develop custom-made models upon request, as well as small-scale series and products to match their customers' corporate design.

The entire portfolio includes over 100,000 products for equipping businesses from top to bottom: everything from office furniture and technical appliances to workbenches and pallets to platform trolleys and large storage containers.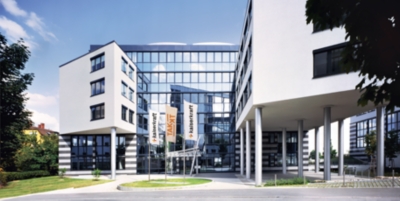 DO YOU WANT TO HELP SHAPE THE FUTURE OF THE kaiserkraft GROUP?
CLICK HERE TO FIND YOUR NEXT CHALLENGE.
kaiserkraft Group
A brief overview of our companies
kaiserkraft EUROPA is the group's service holding company, taking care of centralised tasks such as marketing, product management, IT and web development, warehousing and logistics, HR, controlling and accounting. This allows the three retail brands gaerner, Gerdmans and kaiserkraft to concentrate on their core business.
As a full subsidiary of TAKKT AG and a part of the Haniel Group, we have access to experts and best practices in all relevant areas. Being part of this large, international group of companies is particularly beneficial when it comes to further training for our employees and management staff, since they can benefit from group-wide programmes and offers.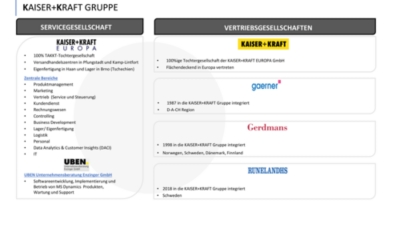 kaiserkraft
The kaiserkraft retail brand is a supplier of office, workshop and warehouse equipment. As well as offering high-quality products, the brand also provides comprehensive consultancy and other services using state-of-the-art technologies.
Gerdmans
Gerdmans is our Scandinavian retail brand. Additionally, the Runelandhs brand has been part of the group since 2018. This means that, particularly in Sweden, we are one of the leading direct marketing companies in the field of office and business equipment.
UBEN
UBEN GmbH is based in Waldkirchen in the Bavarian Forest and plays a central role in our IT development and support.
OUR BUSINESS UNITS NEED YOU!
We help companies to organise their procurement process efficiently and reduce their process costs. We offer our customers a one-stop-shop thanks to our service platform and the additional benefits it offers. Using digital technologies, we develop new and innovative solutions that enable our customers to take advantage of economies of scale and have more time for their core business.
Our goal is to ensure we have a company structure that is stable in the long term, profitable and growth-oriented across a range of different – but complementary – target markets, product fields and regions.