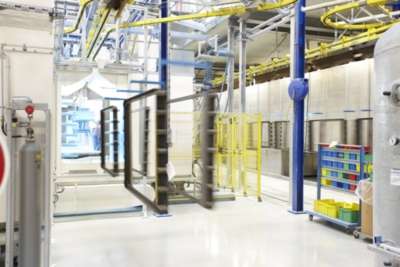 Equipped for manufacturing
A perfect fit. Custom-made products from the kaiserkraft production facility.
Whether you need a unique tailor-made solution or one intended for large-scale use, the kaiserkraft production facility creates products that perfectly fit your requirements in terms of colour, shape and, of course, quality, with all of our premium products Made in Germany.

How do we do this? By employing highly skilled specialists who listen carefully to exactly what you need, and pay meticulous attention to producing solutions that turn these needs into reality. Whatever you need, we'll make it happen.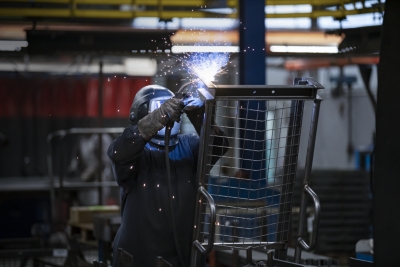 Advice and development service
A key part of our service involves listening to you – as is evident in the products we create.
Customisation
We offer you an almost limitless range of customisation options: shape, colour, dimensions, extras. Just tell us how customised you need your product to be.
Colours
We know that colour schemes are an important element of customisation. Our in-house powder-coating department can create virtually any colour you want.
Quality assurance
To ensure the highest quality standards, we conduct meticulous checks once manufacturing is complete. Here, we show you how.
EUROKRAFT
In the kaiserkraft production facility, we create products for our own EUROKRAFT brand. Allow us to introduce two of these exceptional products.
Sustainability
Sustainability is hugely important to us. Learn more about our philosophy and our achievements to date.
Certificates
We regularly have our products and processes audited and certified. You'll find all the certificates here.

Making ideas tangible.
From the briefing to a 3D model.
You may have an exact picture of what you want and just need someone to put it in place. Or perhaps you only have a few vague ideas and are looking for a partner who can turn these into a detailed plan. Either way, our design engineers use state-of-the-art software to create precise renderings of your requirements.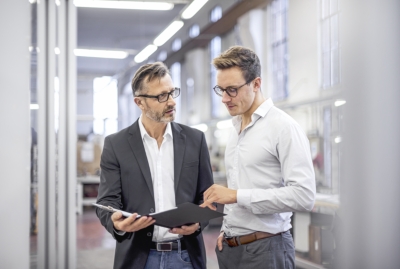 Quality begins with listening.
How can we optimise a product for you? How much would an alteration cost? How long will it take to produce the models you've chosen? To ensure that you are 100% satisfied with the product you end up purchasing, we listen closely during each phase of the planning and production process. Plus, to ensure that no information gets lost, we make sure you have a dedicated contact partner. Incidentally, the small batch sizes and short delivery times mean you won't have to wait long for the finished product.
As unique as a fingerprint.
Products that perfectly meet your requirements.
Tell us what you want. We'll build, paint and modify products so that they fulfil your requirements 100% – regardless of whether you'd like a one-off product or one that will be mass produced. You tell us what you want, we'll get it done.
Special is the yardstick for us.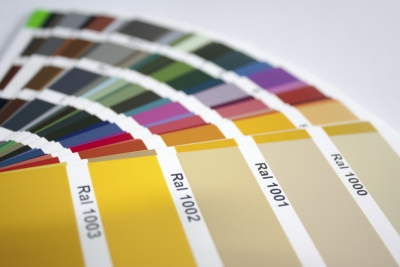 We have just about every RAL colour on offer, which ensures you can have EUROKRAFTpro products that not only stand out in terms of quality, but also harmonise with your company's corporate image.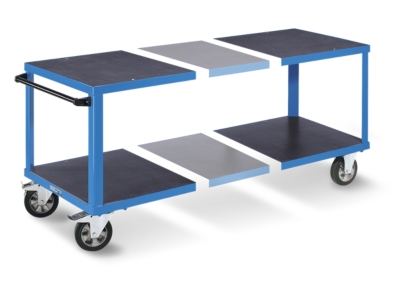 Would you like to adapt an existing product to your requirements? Do you need a larger or smaller model, or are there a few extras you'd like to add? You have all the options you could ever choose from.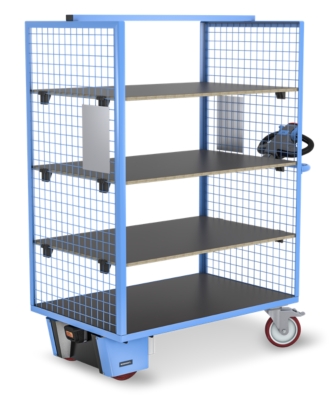 If you're not able to find the right product in our range, then we'll design and build exactly the product you need for you. We design and manufacture new products from scratch that are as unique as your fingerprint.
Show your true colours.
So that your new products perfectly match your company.
Would you like your new products to harmonise with your corporate image? Our in-house powder coating facility can give your products any colour you'd like. Just choose the RAL colour that suits you best. And if your company fancies a change of colour, no problem: the procedure takes just 10 minutes, offering you ultimate flexibility.
Our favourite colour: green.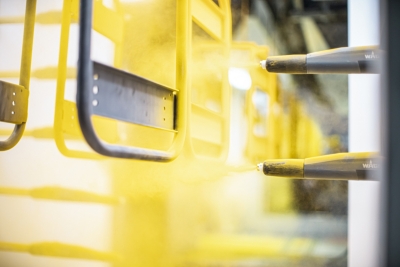 Sustainability plays an important role in our painting processes, too. We continually assess and optimise the methods, as well as the resources, that we use. For example, instead of using wet paint, we apply powder coating, which is better for the environment as it doesn't contain solvents. In addition, the powder coating is cured at a low temperature, thereby conserving valuable energy.
190 °C
The low temperature at which we cure our powder coatings. This consumes less energy than conventional curing methods.
Good isn't good enough.
We ensure the highest standards in quality
There's always room for improving things that are already good. Our continual improvement process plays a key role in our efforts to create better and more sustainable products, and to optimise manufacturing processes.

To ensure that new EUROKRAFT products meet the demands of series production, we subject them to rigorous testing first. The results of these tests are recorded in initial sample inspection reports, which then provide the basis for further optimisations.
We leave nothing to chance.
We manufacture up to 1,000 products each day, and quality is always our top priority. Each and every one of these products undergoes a final check after leaving our production facility: is the workmanship outstanding? Is the colour right? Are the dimensions correct? To make sure we leave nothing to chance, we use clear quality management criteria, certified by TÜV SÜD (ISO 9001).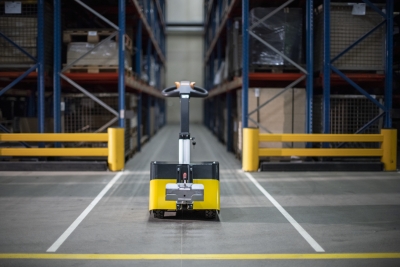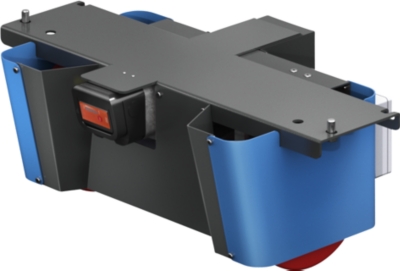 Award-winning quality from top to 'tow'.
TAKKTOR, the EUROKRAFTpro premium electric tow truck.
A product that perfectly combines ergonomics with occupational safety. The TAKKTOR helps you safely transport heavy loads from A to B, reducing fatigue and creating a safer workplace. In fact, the TAKKTOR T 2000 won second place in the occupational safety category of the 2019 Best of Industry Awards. So if you need something new for your warehouse, the TAKKTOR is a safe choice.
Which TAKKTOR will you go for?
Outstanding sustainability.
We promote sustainability at our plant in Haan. Thanks to the recent installation of an intelligent lighting system in our welding shop, we have been able to cut electricity consumption by up to 81%. And we're not the only ones who think this makes an outstanding contribution to sustainability.
We offset the carbon released during the manufacturing of most of our products by investing in certified emission reductions of at least the same amount from registered climate protection projects.
Systematic quality management.
We fulfil the criteria of the quality management standard ISO 9001:2015 for the field of development, production and sale of transport and warehouse equipment.
Products that hold their own: EUROKRAFT.
For more than 75 years, we have been giving our all to equipping companies. Our expertise, commitment to quality and passion for office and company equipment all flow into our own EUROKRAFT brand. The result is durable products that withstand the stresses and strains of the working day while meeting your demands.
And best of all, with EUROKRAFT you can choose between great value products boasting brand-name quality and premium models offering you that little bit extra. No matter what you opt for, though, you get a guarantee of at least three years and ten years on EUROKRAFTpro products.
activeGREEN: our label for more sustainable products.
We keep expanding our range of sustainable products, which all carry our activeGREEN label. By using the latest technologies and processes, and by offsetting projects, we can help ensure that our carbon footprint is kept as small as possible. And that it might even disappear soon.
Contact us!
We are available to answer all your questions, free of charge.