We supply you worldwide
Did you know that you can place an order with kaiserkraft from anywhere in the world? Whether you're in Italy, Hungary or Malta, products have the same item numbers everywhere: this makes everything straightforward. You'll find our webshop in 18 countries, with an export shop for everywhere else. We deliver worldwide.
Let's go on a trip around the world together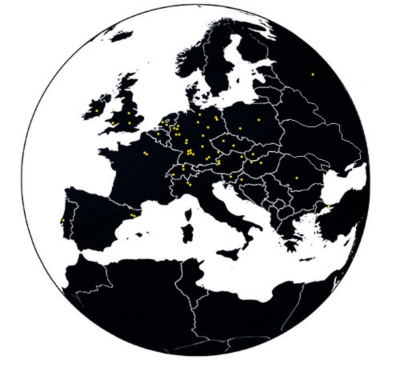 When we say that you can make orders worldwide, we also mean that you'll be given advice all over the world. By professionals. They will be happy to share their knowledge with you, because our experts know the different expectations encountered in the respective countries.

We are personally represented in 18 countries. And our national companies offer you assembly services, scheduled deliveries and assistance with planning. All you have to do is pick up the phone or fill out one of our contact forms.

And best of all: we also deliver in an eco-friendly manner. With UPS carbon neutral we supply the world in a climate-neutral way. This involves calculating the total CO2 emissions caused by our deliveries. The higher the emissions, the higher the amount of investment in environmental projects.