Up to 15 years guarantee? Why, yes!
No guarantee? This is not possible with us: You can always rely on a three-year minimum guarantee with kaiserkraft. We even offer up to fifteen years guarantee. You can count on that! After all, so do we. And if you are ever dissatisfied, use your 30-day right of return.
All EUROKRAFTpro products come with a 10-year guarantee.
You benefit from a 3-year guarantee on all EUROKRAFTbasic products.
On all other items from kaiserkraft you will get at least 3 years guarantee.
On some products in our online shop there is now even a guarantee of up to 15 years.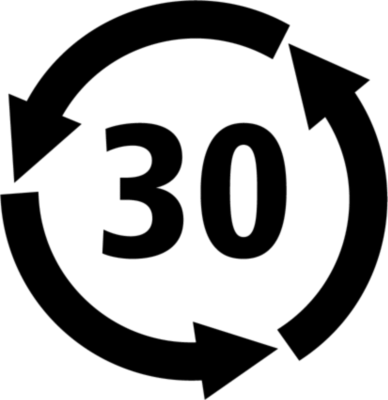 Despite our high quality standards, you might still be dissatisfied with a product, or simply don't like it. No problem: you can contact us within 30 days and we will arrange the collection for you. Please ensure to send it back in the original packaging and without signs of wear.

We will then refund you with the full purchase price when you send the product back within the 30 day period.
Reliable planning is included in the price. We give you the certainty that you can purchase more of the articles you have ordered from us, supplement or add to your order in an uncomplicated manner. With products from our performance brand EUROKRAFTpro, you will receive an after-sales service of 5 years.

If certain manufacturers disappear from the product range, we will, of course, inform you of this so that you have sufficient time to rethink your solution or to purchase more stock. Should you not be able to find your desired product… there is almost nothing we cannot obtain for you. Simply ask us. Or use our procurement service.
Your contact:
Telephone: 01442 238020
E-mail: service@kaiserkraft.co.uk