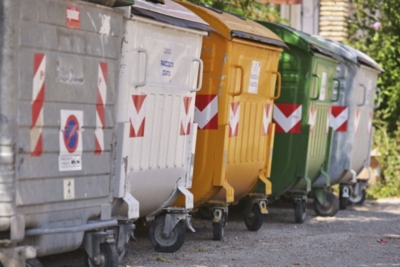 Waste management and environmental protection
European chemical regulation REACH
Dear customer,
Environmental conservation is an integral part of our daily operations.


After the European Chemical Agency (ECHA) published the first list of candidates, we immediately performed an extensive survey of our entire delivery chain. We requested our sub-suppliers to confirm that our products do not contain any of the substances of very high concern (SVHC) on the candidate list. We have reacted promptly to additions to the candidate list and will diligently pursue future developments as well.


We would like to assure you that we will continue to do everything in our power to offer you unlimited product safety in compliance with all relevant environmental provisions.


If you have any further questions, please do not hesitate to contact us.
We have fulfilled the european directive for waste electrical and electronic equipment (WEEE)
The European directive for used electric and electronic devices, or WEEE (Waste Electrical and Electronic Equipment), regulates the prevention, reduction and disposal of the growing amount of electronic scrap from discarded electrical and electronic devices.
WEEE obligates all first marketers of these products to take back and dispose of the respective devices in an environmentally responsible manner.
In this context we are appropriately registered and have joined a licensed disposal system.


In doing so, we are fulfilling the legal requirements of the European directive for Waste Electrical and Electronic Equipment (WEEE) in their entirety.