Digital flip page catalogues
Would you like to browse through our catalogue in an environmentally aware way, or simply look something up quickly? Our digital catalogues and online brochures are now available to you 24/7. Whether you are interested in the main KAISER+KRAFT catalogue or our in-house production facility, this is where you'll find all the information you need with just one click. Have fun searching, finding and reading.
The EUROKRAFTpro NEO e-module
The new way to transport loads with ease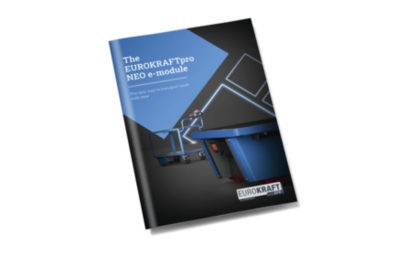 The NEO e-module is an electric drive which is built around ergonomics, occupational safety and flexibility. It can be used wherever manually operated industrial trucks are used. The NEO e-module significantly reduces effort when moving loads of up to 500 kg. This reduces strain on your employees and makes work safer all round.
The EUROKRAFTpro electric material stand
Lifting and lowering at the touch of a button
Imagine having a personal assistant who is by your side through all your ups and downs, takes the load off your shoulders and works at the push of a button. And one who is just as reliable after 10 years as they were on day one.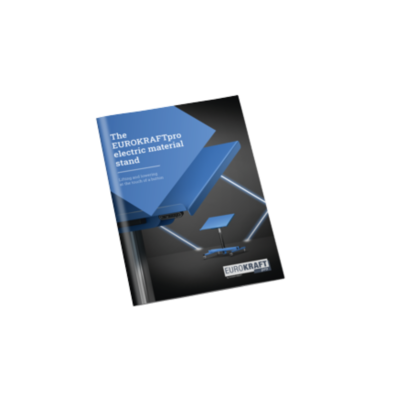 KAISER+KRAFT BEST OF
The best from more than 80,000 models
More than 80,000 products that will keep performing


It's a promise. And in the event that an item does not keep this promise, you're backed by the minimum 3-year guarantee we provide. Some products even come with a guarantee of fifteen years. You can also take advantage of a 30-day right of return for all products – a service that you can rely on! Speaking of which: are there any brand name products that you particularly like to use? From Cemo to Mauser to Zarges – our 60 brand shops are sure to include your favourites. *
* Prices subject to change.
Own brands brochure.
Products that can take a beating: EUROKRAFT
Nothing should hold you back.

That's why you need products that can take a beating. For over 75 years, we have been doing everything we can to equip companies. The know-how, the feeling for quality and the passion for office and business equipment - all this flows into our own brand EUROKRAFT. The result is products that stand the test of time.
Procurement made easy
E-procurement with KAISER+KRAFT
KAISER+KRAFT: Your partner for the future
We are KAISER+KRAFT. We stand for passion and excellence. We strive every day to make sure you are kitted out with the best possible equipment for the work you do. At the same time, we are well aware of our environmental and social responsibility, since we know that business and sustainability go hand in hand. Which is why we strive to reduce our impact on the climate and the environment as far as possible, and to be socially responsible in our actions.