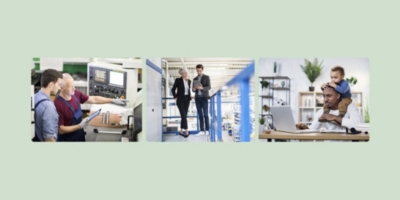 Enkelfähig: A mission for the sake of future generations.
If we want to do what's best for future generations, we need to look beyond our quarterly sales figures. As a company, we can only change the world for the better by taking a holistic, long-term approach – in which our actions are guided by lasting values and a fundamental sense of decency. This goes beyond simply following the rules and regulations. Because it's not about profit at any price. It's about being a responsible business and striving to create a liveable future.

This is our mission, for the sake of future generations. This is Enkelfähig.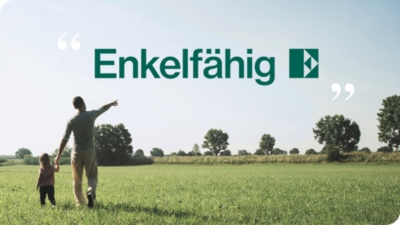 A word with worth.
Enkelfähig is a newly coined word in the German-speaking world to describe a new, responsible way of doing business in the 21st century. Enkel means grandchildren, and the term refers to acting in a way that is not just in our best interests, but those of our grandchildren too.

This means paying close attention to which products we sell, how these are manufactured and who delivers them for us. And only when a product meets certain minimum standards is it considered enkelfähig. This means that when you shop with us, you will always be able to find sustainable options.
What does Enkelfähig mean exactly?
ENKELFÄHIG [ˈɛŋkl̩,ˈfɛːɪç]


To be capable of acting in the best interests of one's grandchildren = acting in a way that respects the rights and needs of future generations

To be capable of leaving behind a liveable planet for one's grandchildren = using new technologies and business models to solve the problems we are facing as a species

To be capable of ensuring one's grandchildren have a safer, healthier path into the future = making companies fit for the future so that they can continue to thrive over the long term, taking into account both global and local factors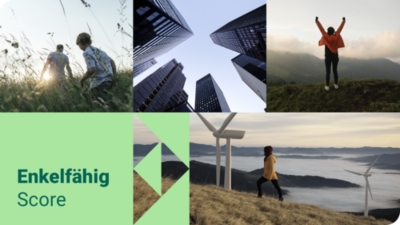 The Enkelfähig Score.
You just have to walk barefoot along a sandy beach to know it's impossible not to leave behind footprints. And it's no different when it comes to products, shipping and production processes – they all leave their mark on the environment. In short, everything has an effect on everything else. Which is why it's good to know where a product comes from and what social, environmental and economic impact it has.

By providing an Enkelfähig Score, we make all of this transparent for our customers, who can then easily compare products and see how sustainable they are. We are currently in the process of assessing over 80,000 products and assigning them an Enkelfähig rating.
We're working hard to become an even more sustainable company, developing products and solutions that have the lowest possible impact on the environment. After all, we're convinced that doing business with a conscience makes our customers happy. And happy customers come back again and again.

We primarily focus on the categories product, logistics and social. Find out more about our sustainability activities here.
Measurable sustainability standards
Our Enkelfähig Rating helps us create more transparency in our product portfolio. The rating reflects the three key criteria of environment, economic efficiency and social compatibility for every single product.
Sustainability in our supply chains
Community involvement with long-term value
Rather than just talking, we like to really make things happen: whether that be through financial support, training sessions for staff, donating equipment, contributing our know-how and passion to community projects or generally just doing our best to make a difference.
*kaiserkraft thus supports the Enkelfähig Initiative of its parent company Haniel. Together, we are striving to create a more sustainable, equitable and economically forward-thinking world for our children and grandchildren.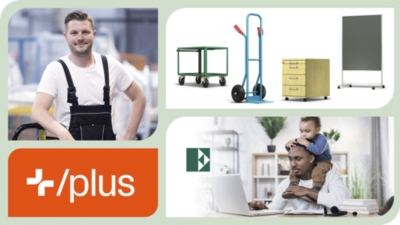 A world of smart solutions: Sustainability.
We're always working to improve our customers' experience, and we love keeping you up to date on what we've been doing. Here we provide information on our activities, goals, plans, projects and the results we've achieved.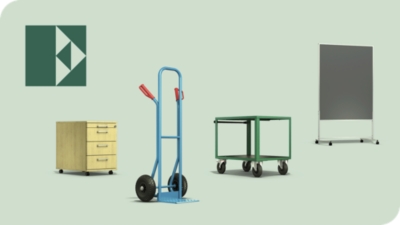 Start shopping the enkelfähig way!
We always offer a better alternative. Discover our ever-expanding range of sustainable products now, which are indicated by the Enkelfähig Score.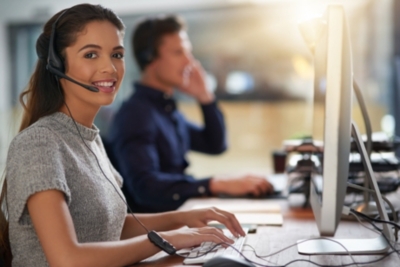 And what are our plans for tomorrow?
Let's talk about it. After all, we can only create a better future by working together.