EUROKRAFTbasic – Magnetic display pocket
for headings, A4 landscape / A3 portrait, 312 x 60 mm
Quick insertion and easy replacement of documents using the magnetic frame
Can be used horizontally and vertically, extra strong magnetic force
Non-reflecting film on front, UV stabilised, closed on all sides
Easy to attach to metallic surfaces, such as whiteboards, machines, metal doors, metal cabinets, etc.
Display information in a visible and organised manner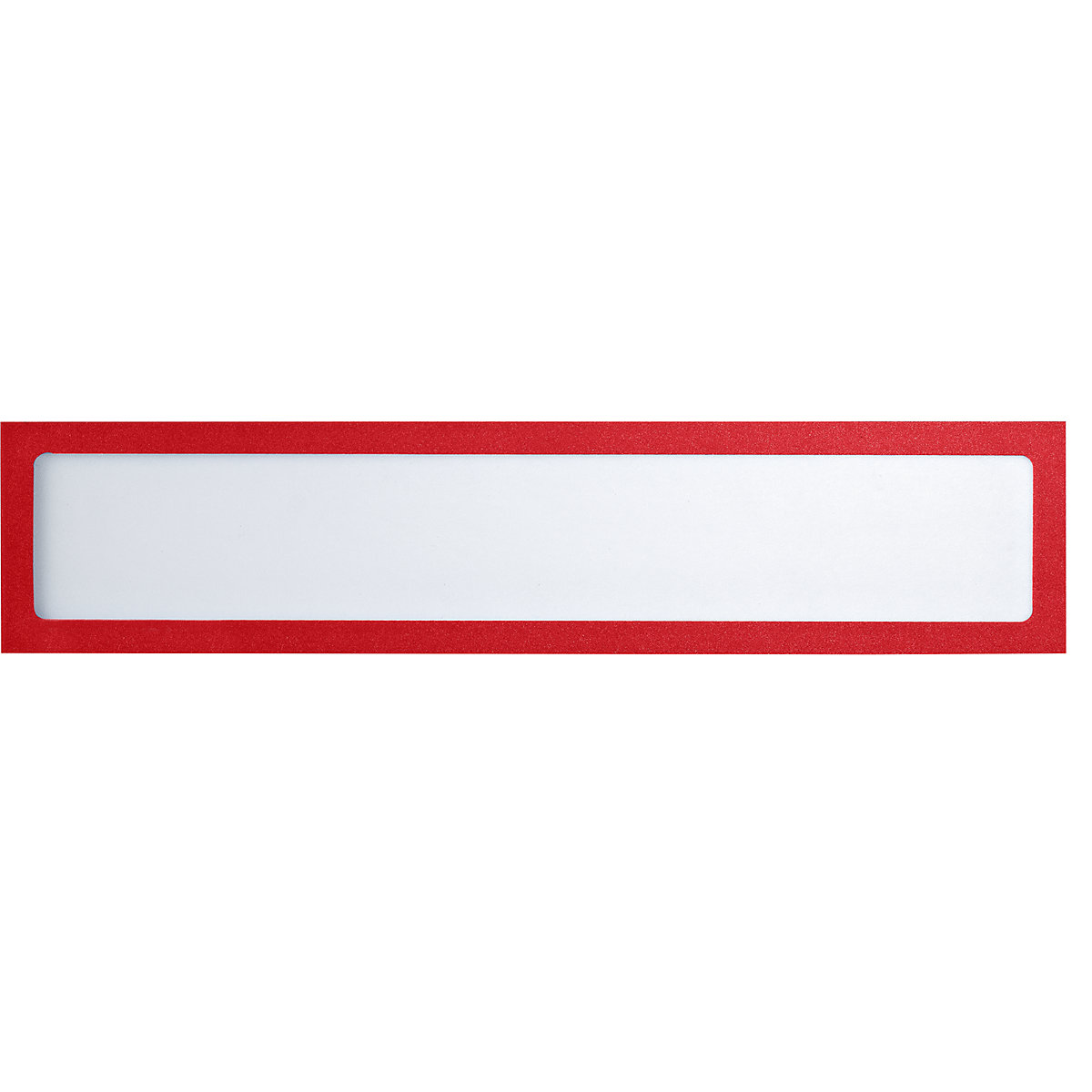 EUROKRAFTbasic – Magnetic display pocket, for headings, A4 landscape / A3 portrait, 312 x 60 mm, silver frame, pack of 10
The pockets adhere to all surfaces containing iron and quickly convert any whiteboard into a well structured information board.
Permanently flexible film with scratch resistant border. 3 mm filling depth. Closes on all sides with magnets.
This ensures your documents are always protected from dirt.

Display pockets for headings
These pockets make it easy to quickly, easily and neatly change titles and headings on any magnetic board. 3 mm filling depth, practical storage for ever changing headings.
Simply print out text in the desired format, cut document to a height of 46 mm and insert the strip in the document pouch.
Fast document exchange
Lift one corner – exchange document – release corner – finished.
This allows the display pocket to remain in the same position. No backing is necessary to centre documents.
Keeps documents clean
The display pockets are closed on all sides with extra strong magnets. Filling depth 3 mm.
Quick insertion and easy replacement of documents using the magnetic frame
Can be used horizontally and vertically, extra strong magnetic force
Non-reflecting film on front, UV stabilised, closed on all sides
Easy to attach to metallic surfaces, such as whiteboards, machines, metal doors, metal cabinets, etc.
Display information in a visible and organised manner

For paper format

A4 landscape




A3 portrait

Model

magnetic

Material

film

Overall height

60

mm
Overall width

312

mm
Filling depth

3

mm
Product type

document holders

Supplied

assembled

Weight

0.32

kg

Customers who purchased this item also purchased