Layher – Double sided step ladder
with levelling mechanism, accessible on both sides
Adjustable rail extensions
Easy to lock in position using rotary knobs
Sturdy aluminium construction
Plastic sheathed steel joints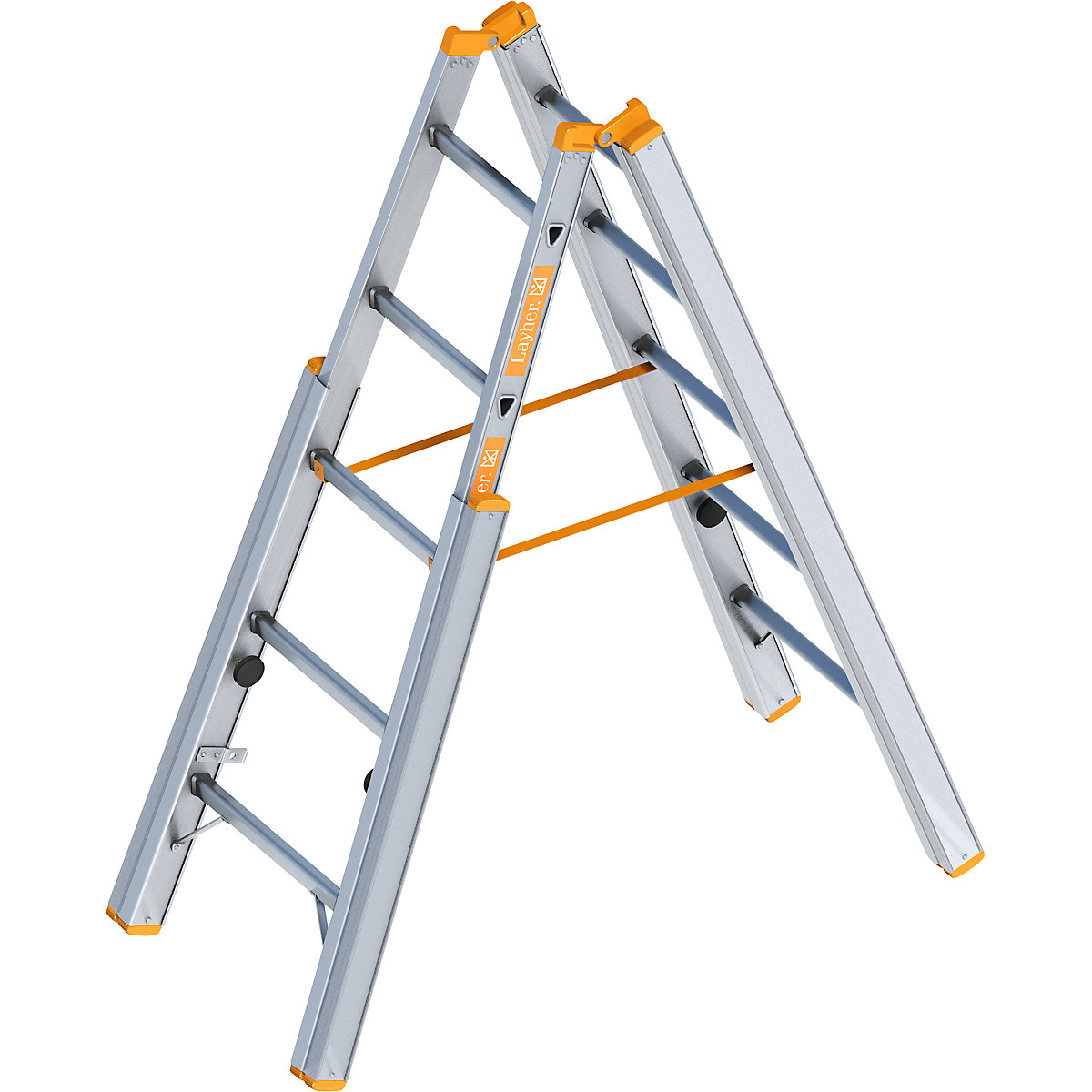 Layher – Double sided step ladder, with levelling mechanism, accessible on both sides, 5 rungs, 2+ items
Aluminium ladders are characterised by a high level of robustness and durability, and a low weight, and are used in all trades.
The rungs are pressed into the rail at 4 positions and the rail/rung connection is beaded. Its triangular shape increases the torsion resistance in the rung, and the pronounced ribbing provides increased anti-slip protection.
The height adjustable rail extensions feature an extension range of 400 mm on one side, and 1020 mm on the other side. The specified working height refers to a rail extension that has not been extended.
The rail extensions are quick to lock in place using rotary knobs attached to the inside of the ladder rail, and are easy to operate.
Adjustable rail extensions
Easy to lock in position using rotary knobs
Sturdy aluminium construction
Plastic sheathed steel joints

Product type

rung ladder

Access type

rungs

Frame material

aluminium

Rungs material

aluminium

Feature

folding

Rung spacing

280

mm
Rung depth

30

mm
Conforms to

DIN EN 131

Max. load

150

kg
Supplied

assembled

Customers who purchased this item also purchased
Together we are strong: Helpful information about this product.